Forum rules
Posting large/multiple images in this forum is OK. Please start topic titles with the name of the location or track.

For topics focussed on photos rather than the trip, please consider posting in the 'Gallery' forum instead.

This forum is for posting information about trips you have done, not for requesting information about a track or area.

Sun 06 Oct, 2013 11:50 pm

Another nice day out! Trip report can be found here -

http://djm74.blogspot.com.au/2013/10/wh ... lFZAbu4bcs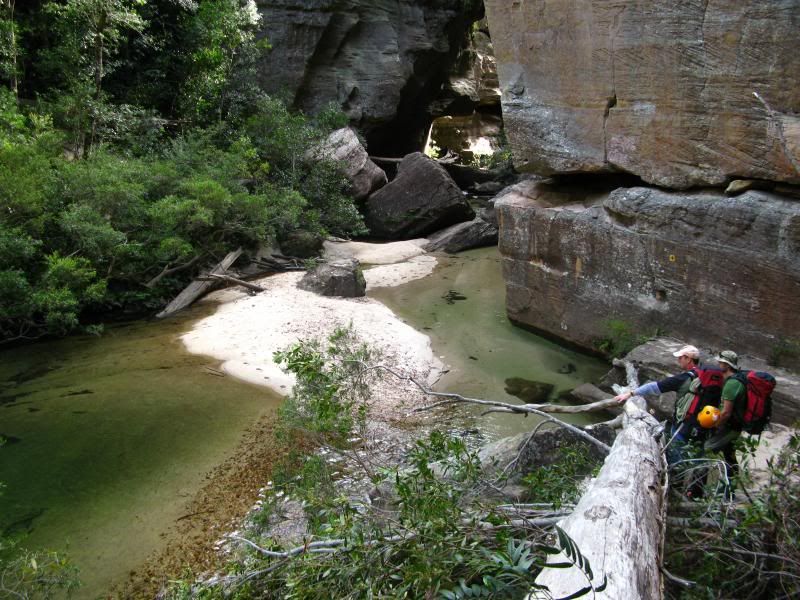 Mon 07 Oct, 2013 10:16 am
Mate some great shots. What a constricted canyon.

K.
Mon 07 Oct, 2013 11:14 am
Fantastic, great blog. Thanks for sharing your adventures with us.

Travis.
Mon 07 Oct, 2013 1:15 pm
Thanks guys,

It's a quality canyon for sure and had us planning more of the same. Cheers.
Sat 23 Nov, 2013 1:33 pm
Great pictures! I'm amazed at the wide variety of flowers that were blooming.
I can't see myself ever canyoning, so it's good to be able to live a little vicariously via your report!
Sun 24 Nov, 2013 9:05 pm
If you bushwalk, there are some great non technical canyons that are of easy grade I'm sure you would enjoy. Truly beautiful places to be on a hot summers day.
Sun 24 Nov, 2013 10:10 pm
What a nice location! Thanks for sharing.